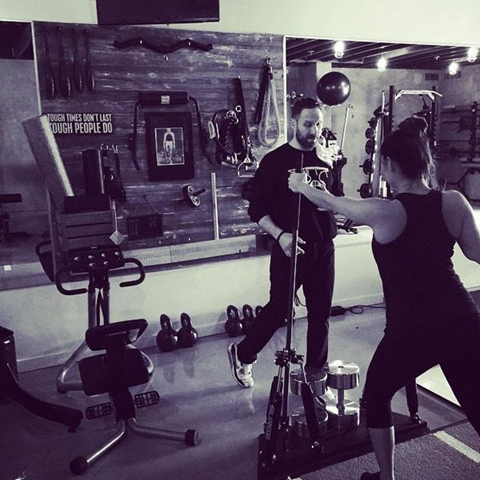 Just a month after giving birth to a baby girl called Brooklyn Elisabeth, Vanessa Lachey is back in the gym. Famous beauty is determined to look better than ever.
Proud mom shared an Instagram snap of herself in the gym. The photo is captioned: "Mama's back!!! Let's do this G! @selfdiscipline #HeartAndHustle #HealthyMommyIsHappyMommy," . This celebrity is  ready to work out, wearing a form-fitting outfit. She is surrounded by body-changing gear.
Vanessa Lachey, who is married to a famous singer Nick Lachey already has a two-year-old son, Camden.