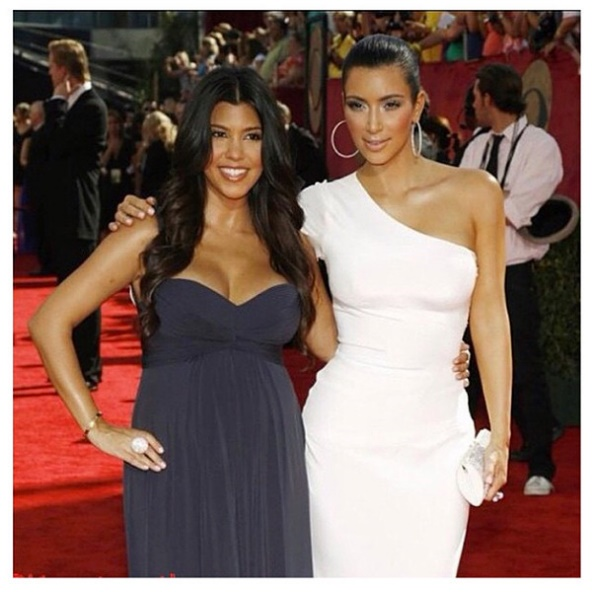 A remembrance pic posted on Instagram by the reality show star Kim shows that even the celebs have issues with their post-pregnancy body image. The picture of Kim and her sister Kourtney- pregnant at the time of the photo- was taken during the Emmys ceremony Red carpet.  She captioned the pic and wrote "She was pregnant and I was about 15 to 20 pounds thinner."
Even do she looks gorgeous right now and then, she still in the struggle to convince herself that the body change after having a child. Fortunately for her, the cheering comments from Instagram fans around the world start bombing her account:  "Everyone changes body wise u look beautiful just the way u r".
While she is open about her weight problems, she is planning now to start a reality show to share her struggle getting pregnant for a second time. "It's been more challenging to get pregnant the second time around," she added. Her husband, Keyn West supports her in this new project.